01-10-2016, 01:43 PM (This post was last modified: 01-10-2016, 01:52 PM by MadMongoose.)
Hi loopline thanks for the reply, i know your a busy guy.
The folders have permissions
The hard drive isn't full
I tried restarting my PC
I just opened scrapebox and this happened: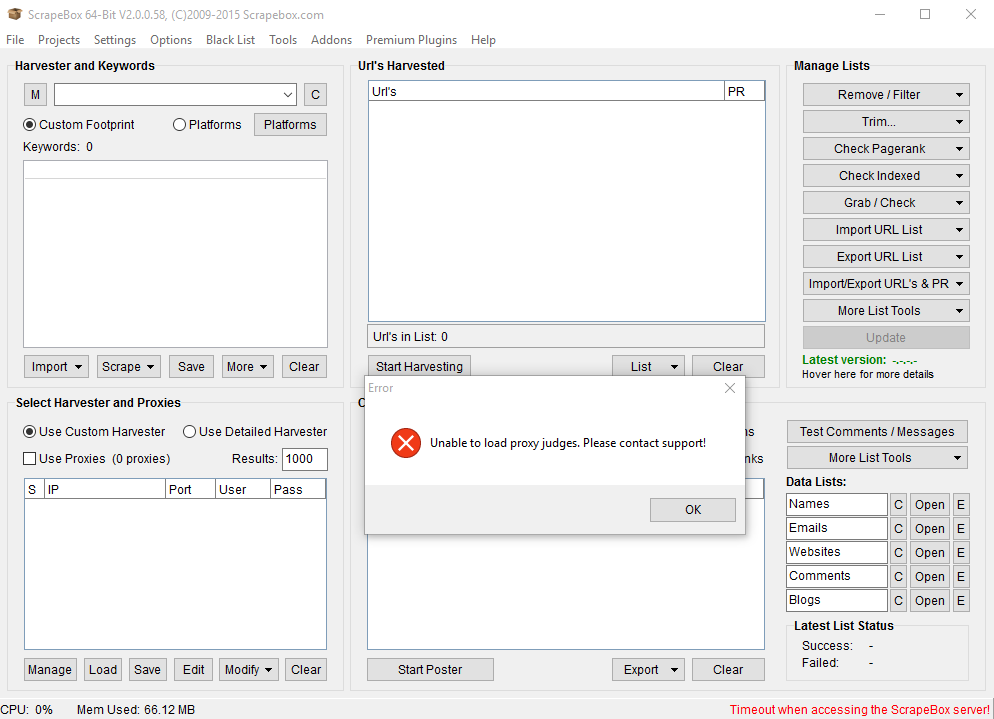 I hope that might help fix my issue.
Managed to test server connection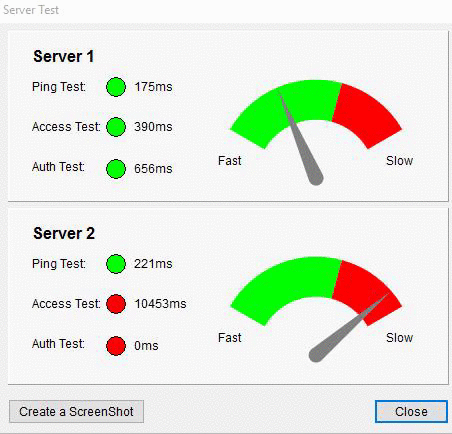 (01-10-2016, 12:57 AM)

loopline Wrote: Im going to assume your Scrapebox folder/plugins folder has write permissions? And that your hard drive isn't full?

Try to restart your pc.

Failing all the simple stuff, whitelisting (which it sounds like you have done) in your security software is important. If both servers fail, do you have all green lights if you go to help >> test server connection?