01-04-2016, 10:42 PM (This post was last modified: 01-04-2016, 10:45 PM by MadMongoose.)
Hi folks,
Has anyone else encountered this problem? Everything else seems to work fine including the ability to download addons.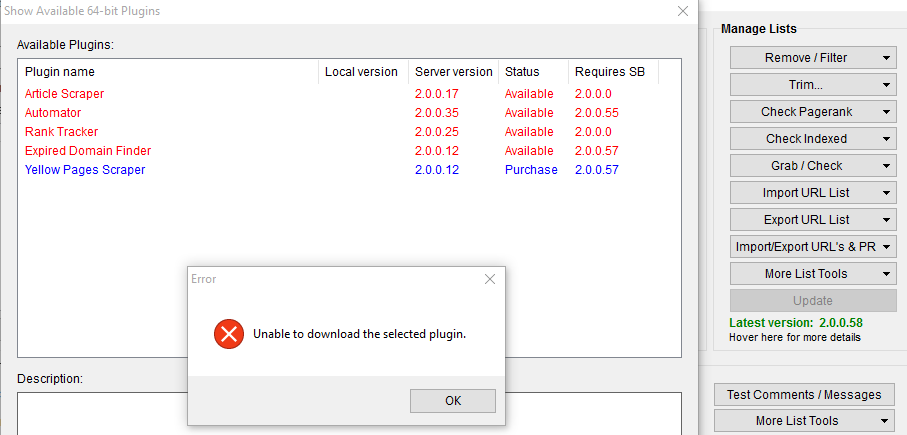 Not sure its a firewall issue? I do have rules set for scrapebox.exe so that shouldn't be an issue. Unless there's something else i need to set rules for?
Ive also tried switching between the 2 servers.
Im stumped. Great forum BTW, will be sticking around for sure.