11-06-2016, 07:20 PM (This post was last modified: 11-30-2016, 12:49 PM by RotatingProxies.)

RotatingProxies.com
The ULTIMATE Proxies for Scraping
Get access to our private network of over 1 million USA backconnect proxies. Our proxy network is refreshed at least once weekly to keep our IPs fresh and reliable. Our proxies feature 5 minute rotation (get a new IP every 5 minutes,) unmetered bandwidth, zero connection throttling and zero blocked websites. With such a large proxy pool and a 5 minute rotation interval,
our proxies are virtually unbannable.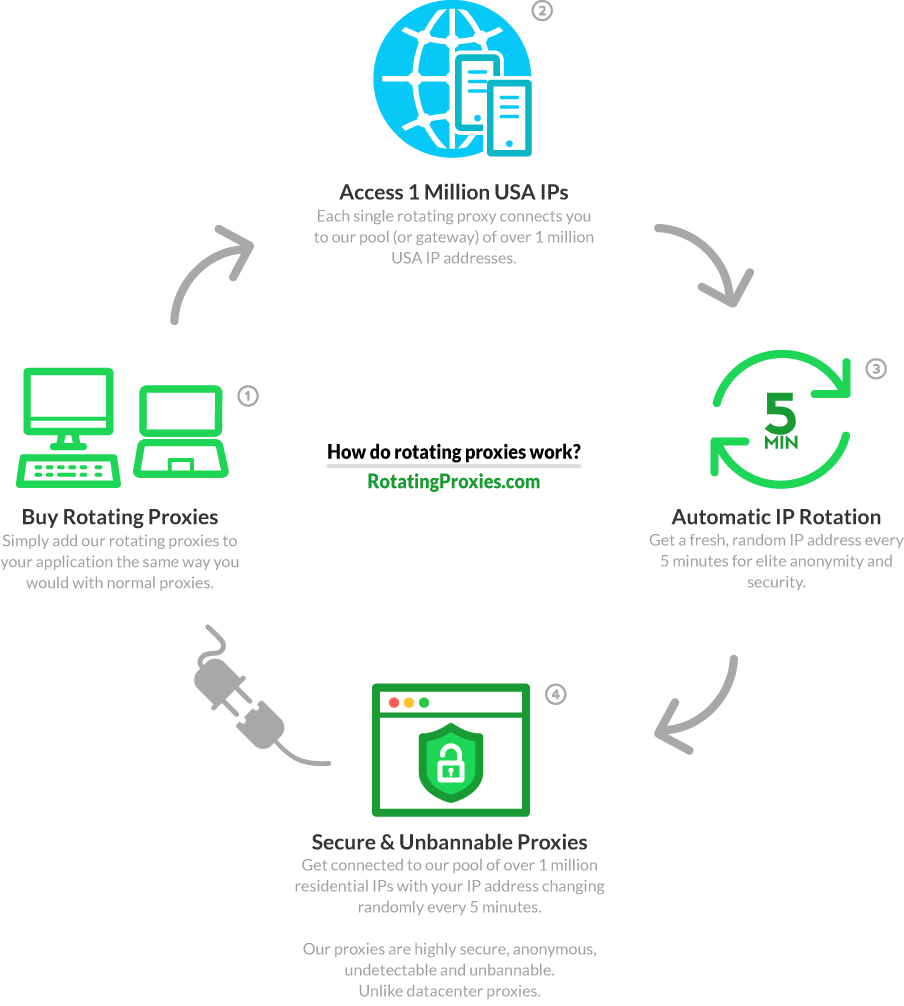 Feature list:
• Fresh USA IP every 5 mins
• Network of over 1 million USA IPs
• Unmetered bandwidth
• Ultimate anonymity
• 24 hour setup
Plans starting at $39 / monthly.
Click here to see our normal pricing
Click here to see our bulk pricing
–––––––––––––––––––
Holiday Bonus - Get +50%

FREE

bonus proxies from now until December 30th, 2016!
–––––––––––––––––––